There are volumes written about the hike to Half Dome along with some videos from the park service, so I won't cover the hike in detail. Suffice it to say, it's a long day… about 16 miles and 5000 vertical feet of elevation gain. Anne and I both got over 55,000 steps on our Fitbits. We got started early and were on the trail by 7am, expecting a full 12 hour day.
Starting from the valley floor you gain elevation steeply and steadily as you first pass Vernal Falls and then Nevada Falls. We took the "Mist Trail" that was anything but; both waterfalls were a trickle of their normal selves. Once the top of Nevada Falls is attained, you're a little less than halfway to the summit dome. The path wanders casually through the Little Yosemite Valley before beginning a long and fairly relentless climb to the top of sub dome, punctuated briefly by a flat and beautiful forest.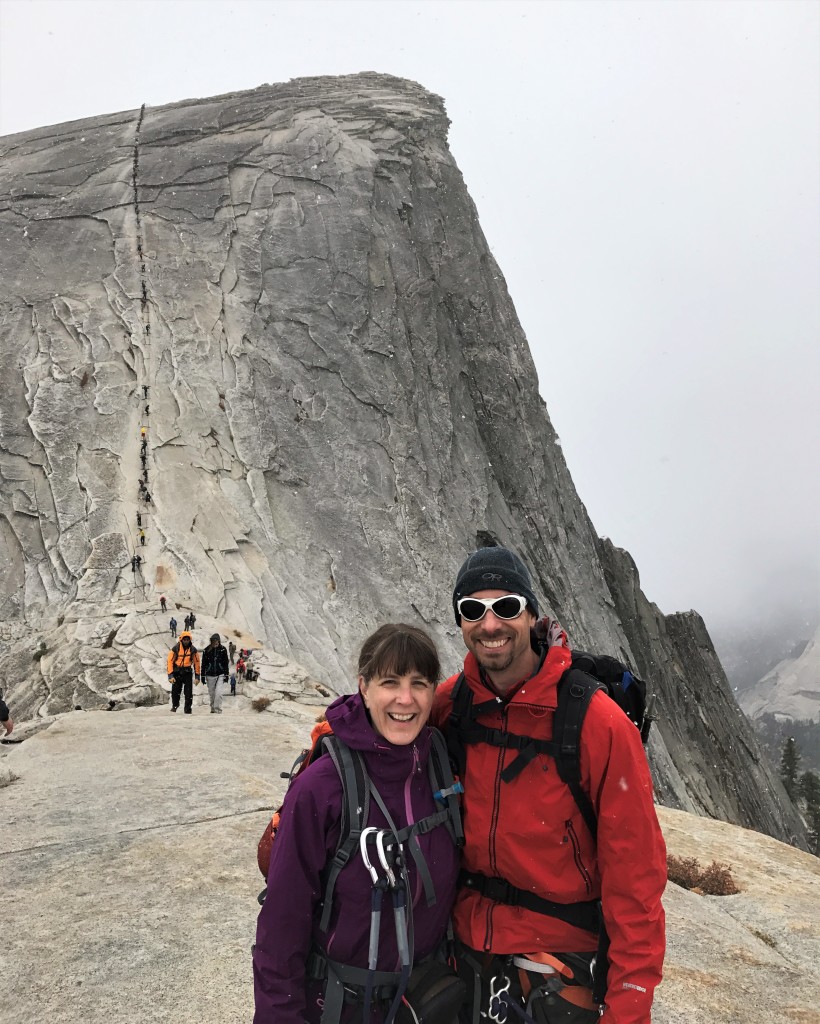 Once we broke out of the trees we could see that the weather, which had been overcast all morning with a 15% chance of rain, had actually moved in around us and snow began to lightly fall. As we got to the top of sub dome, we talked with several people and watched those climbing and descending to determine if it was safe to head up. We'd almost made the decision to make the climb when folks on the cables started yelling to everyone to head down, so we aborted plans.
A note here about gear. Most people on the cables didn't have any gear except gloves. Anne and I both brought harnesses and via ferrata leashes to ensure our safety in the event we or someone else fell. Given the consequences, I was honestly appalled at how many people seemed completely unprepared to be safe especially given the rapidly changing conditions.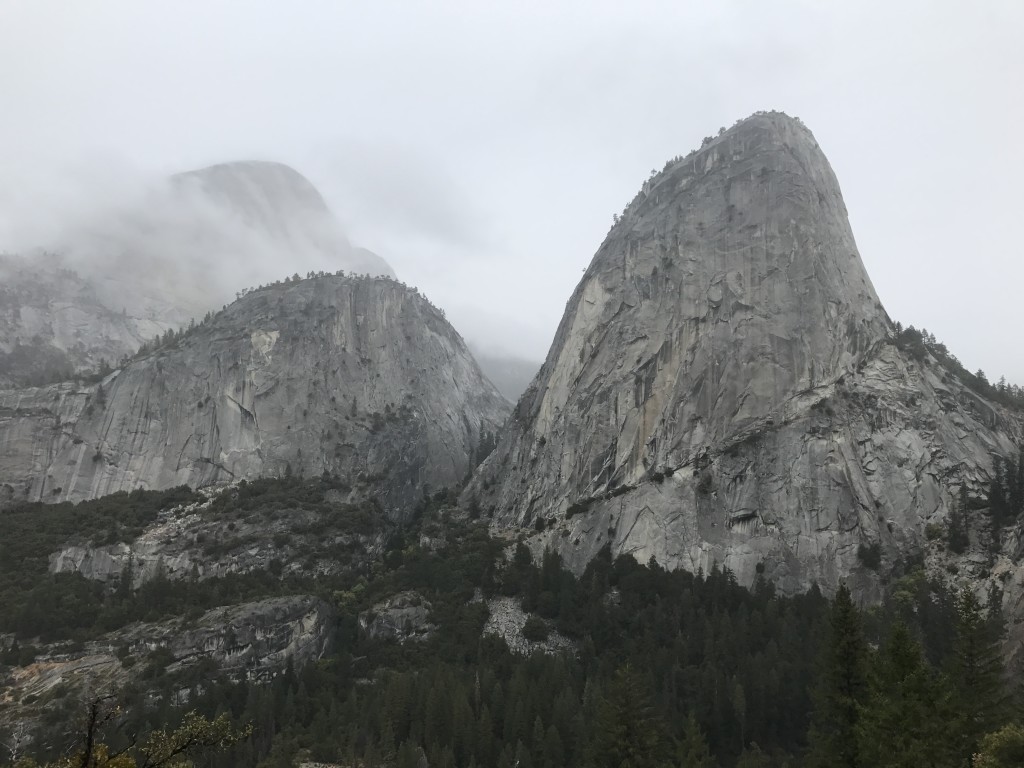 The hike to the valley was uneventful and long, with light snow and then light rain. Conditions on the top of Half Dome continued to deteriorate, making both of us happy we decided to turn around instead of continue and leaving a nice goal for our next trip to Yosemite.
Total distance:
31.33 mi
Max elevation:
8412 ft
Min elevation:
4035 ft