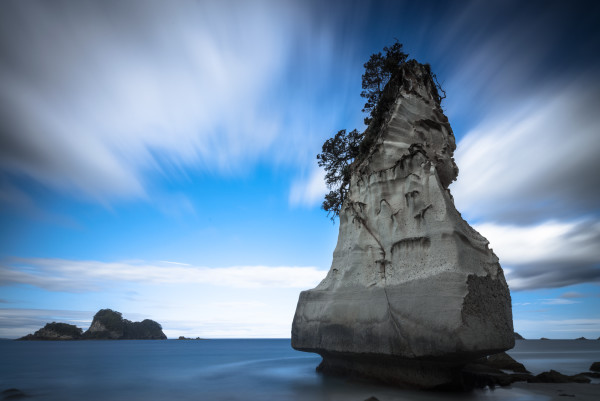 Situated on the Coromandel Peninsula, Cathedral Cove offers sea stacks and a large archway that connects two beaches. Images taken here at the right time (the beach faces east) looked incredible online. Unfortunately, our schedule didn't really allow for photography at the extremes of the day so we did our photography in the late afternoon.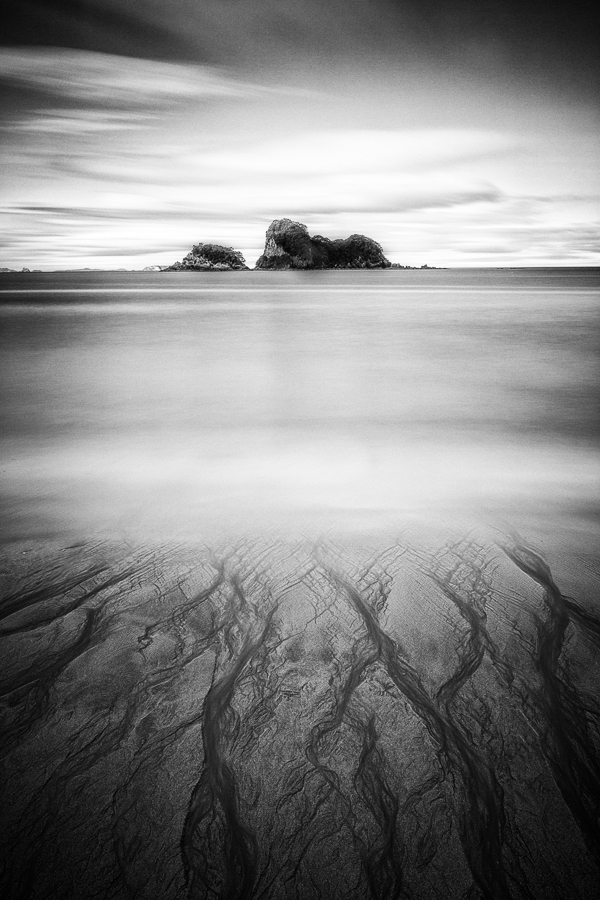 (Photo by Anne Archambault)
The cove is about a 45 minute hike from the car park, with various detours for other beaches along the way. The track provides glimpses of the spectacular coastline and the blue water below it. Walkers can do this hike in flip flops.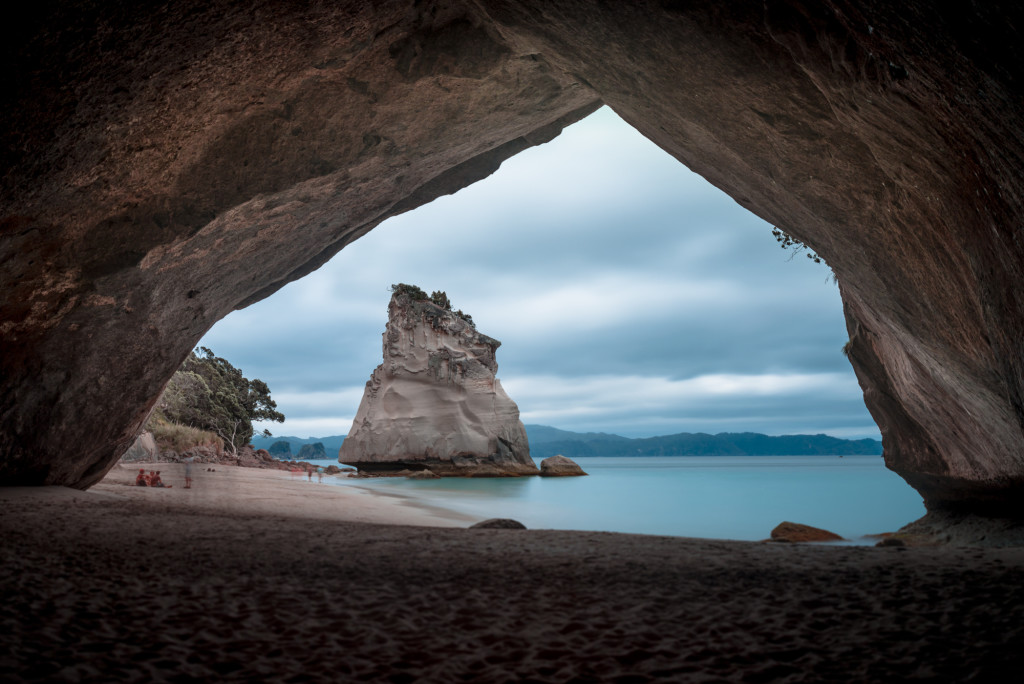 Cathedral Cove is broken into two separate beaches separated by an archway. This hole in the rock is about 150 feet across, so it's not a trivial sea cave. On either side of the arch are beaches with their own interesting sea stacks. At the south end of the cove is a small fresh water waterfall and public toilets.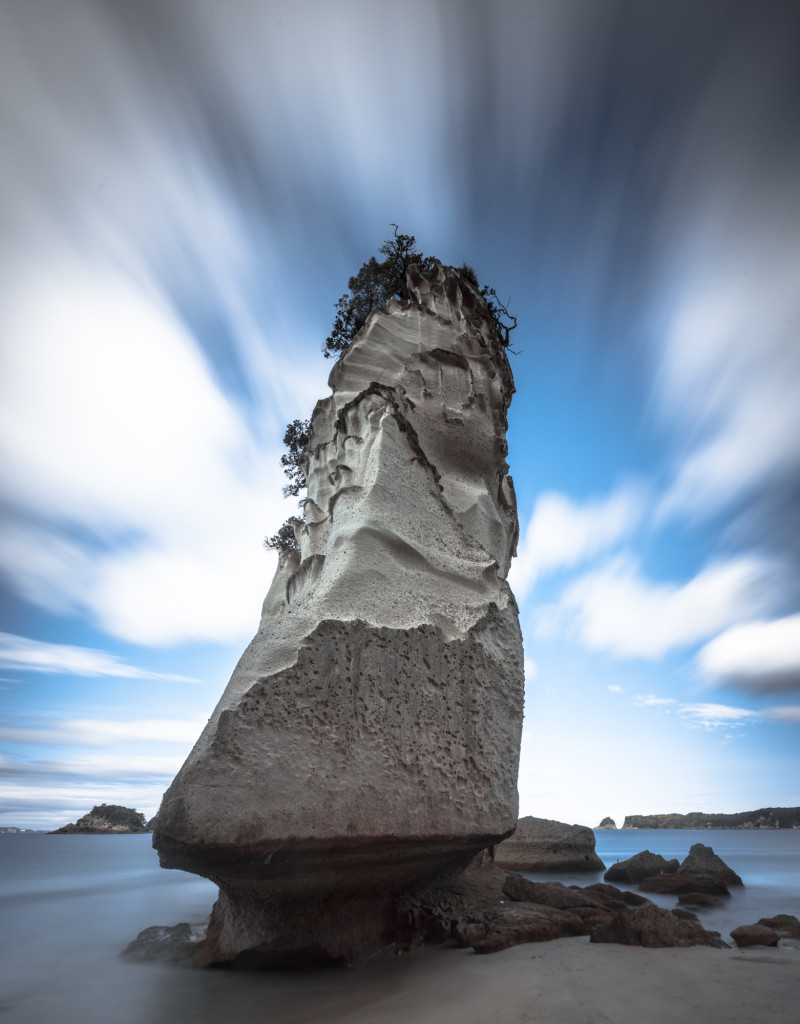 Despite being later in the day, we saw lots of photographers, beach goers, and a couple kayak tours while we were at the beach. It was a lovely place to see and one that I wish I'd been able to dedicate more time to.