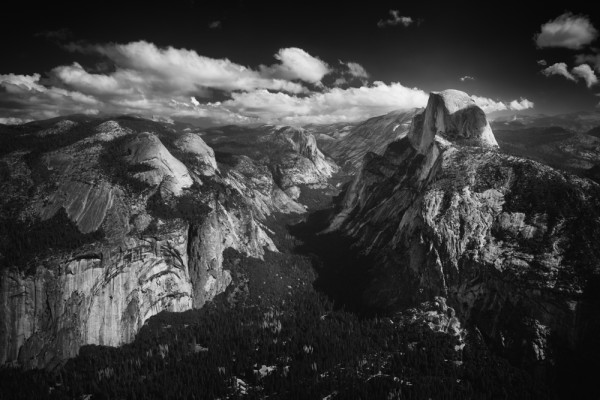 Six months ago or so Anne put in for permits to climb Half Dome and we were able to get a climbing slot on October 3. So we set out planning a Yosemite trip around that date, secured the necessary camping reservations, and planned a camping trip for the Van we knew would be coming mid summer. The plan basically looked like: Leave Friday, get to Yosemite Saturday night, explore Sunday, climb Half Dome Monday, hit the Tuolumne Meadows area, see Mono Lake, and maybe climb Lassen on the way back.
Lower Pines
We camped the first three nights in Lower Pines campground. The location was close to the Half Dome trailhead and provided some pretty spectacular morning scenery.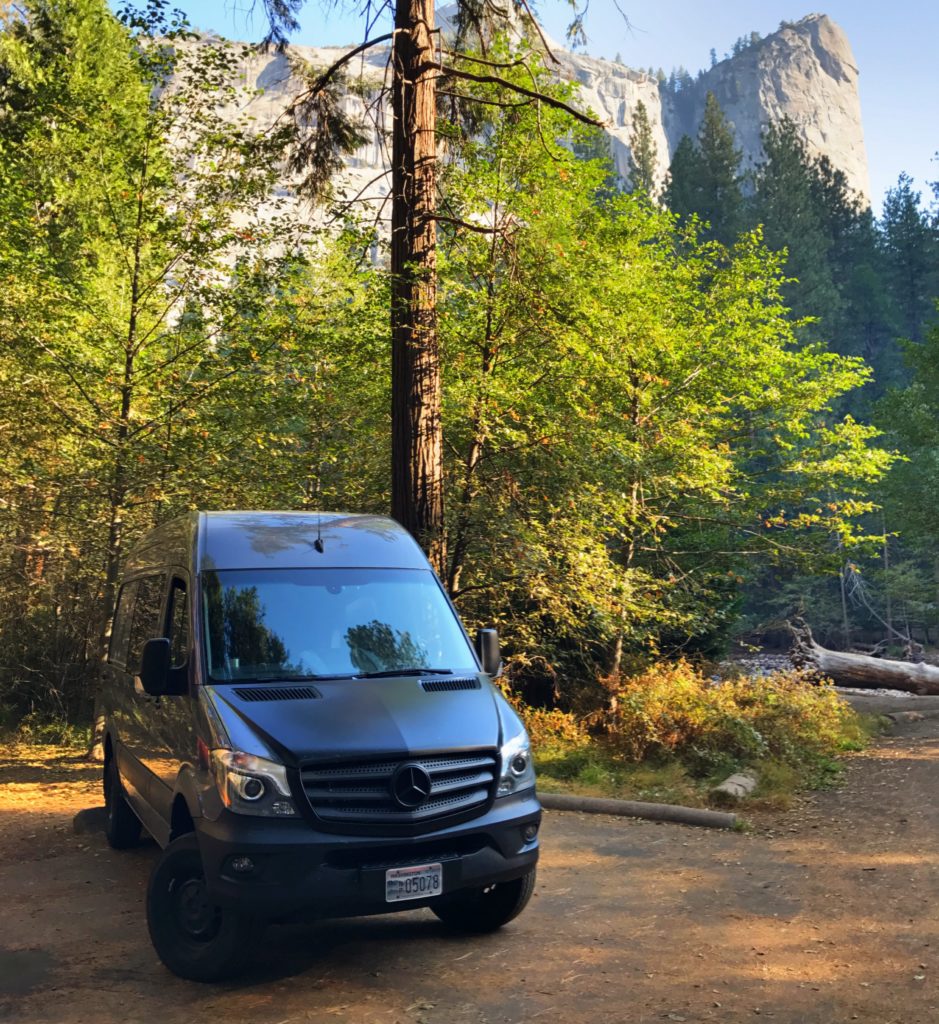 Glacier Point, Sentinel Dome, and Taft Point
Sunday was our first full day in the park and we tried to do easy hiking at elevation to help us acclimatize to the altitude of the park. We started with the view at Glacier Point and then used the afternoon for some short hikes.
Sentinel Dome is a short hike with small elevation gain that leads to an easily climbed granite dome offering superb views up and down the valley.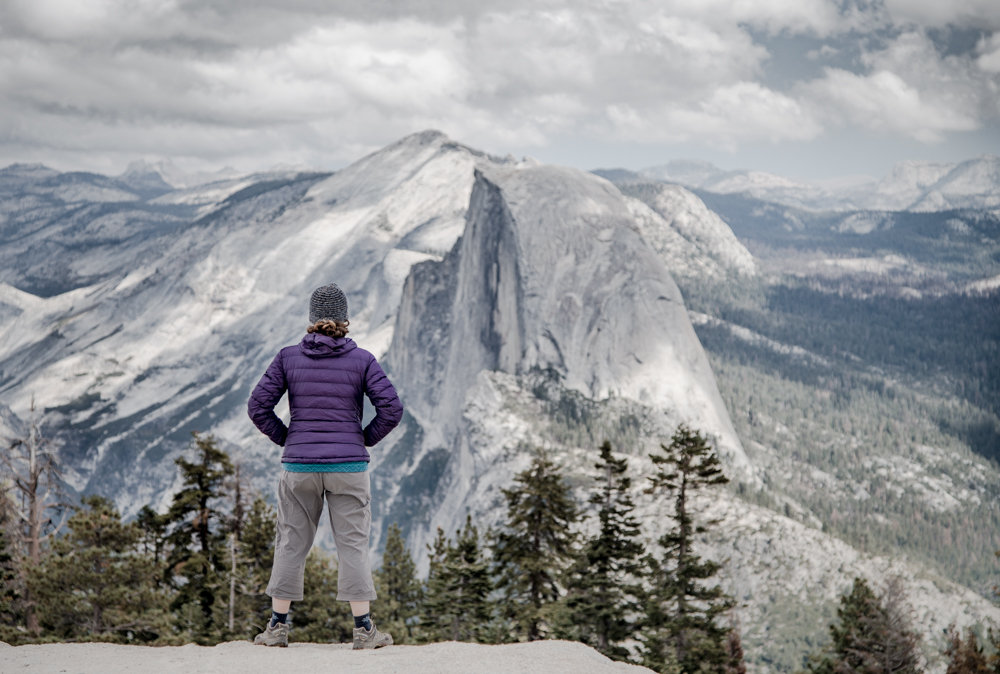 Anne looking at Half Dome from Sentinel Dome
Taft Point is another short hike from the same trailhead that yields extraordinary views of El Capitan and offers abundant opportunities to look straight down to the valley floor (not for the feint of heart).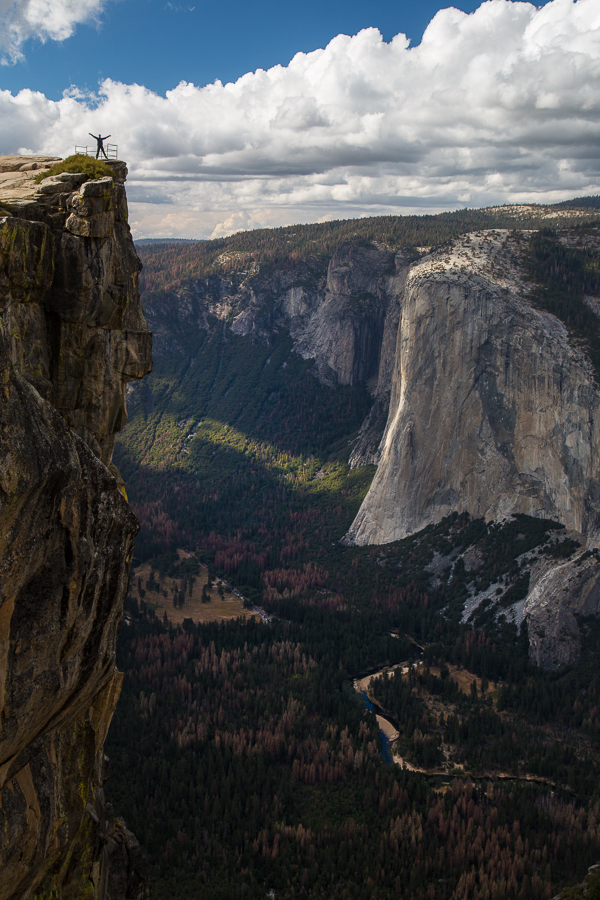 Nate at Taft Point (photo by Anne Archambault)
We concluded the day with dinner in the van and a surreal sunset at Washburn Point.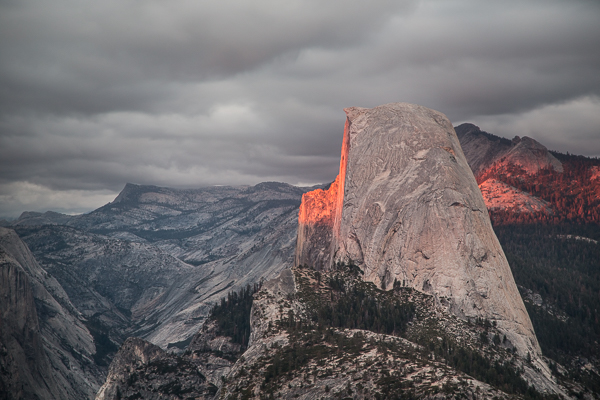 Half Dome from Washburn Point at sunset (photo by Anne Archambault)