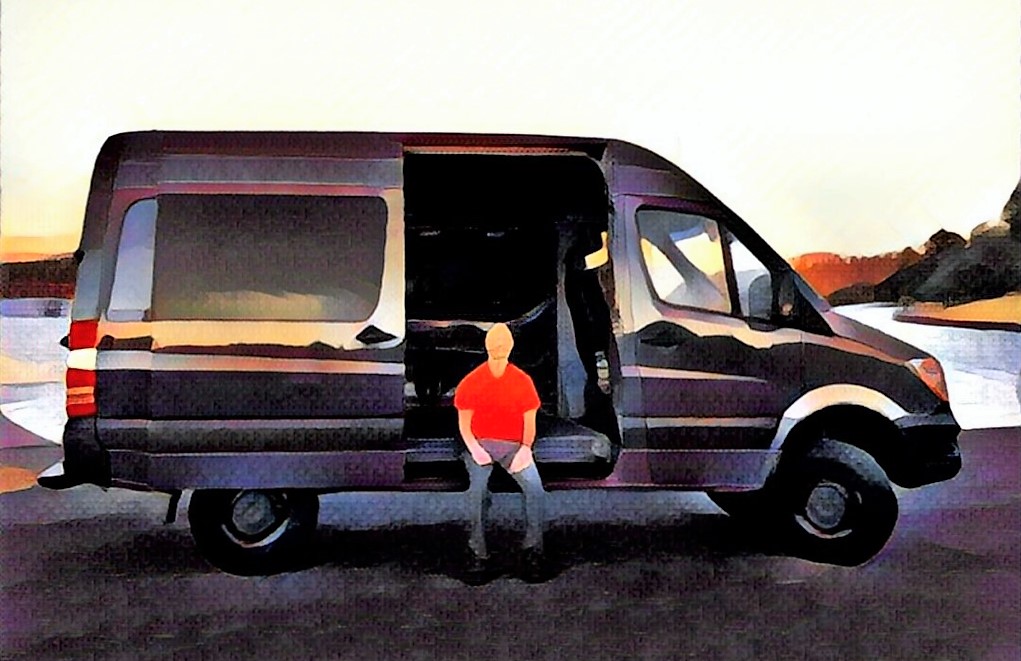 It's been a long time since I last posted. About two years to be exact. Things get busy and next thing you know there are countless adventures that need to be posted and if feels like there's no way to catch up. But, I'm going to do my best to post short pieces rather than the lengthy posts I've done in the past just so I can stay on top. I'll try and throw in an occasional older piece now and then too, like the Alta Via and some of the rest of the New Zealand trip. And the Grand Canyon rafting trip too 🙂
But that's not this post. No. This post is about the newest member of the family: A Mercedes 4×4 Sprinter Van
I've been reading a lot on Van Life and finally decided to get rid of the Audi and move to a van. It's a heck of a change, but one that's already been a lot of fun. We've taken the van (haven't yet decided on a name) to North Cascades, Goat Rocks, Mt. St. Helens, Mt. Baker, and most recently to Yosemite, Mono Lake, and Lake Tahoe.
Here are some quick picks of the van in action.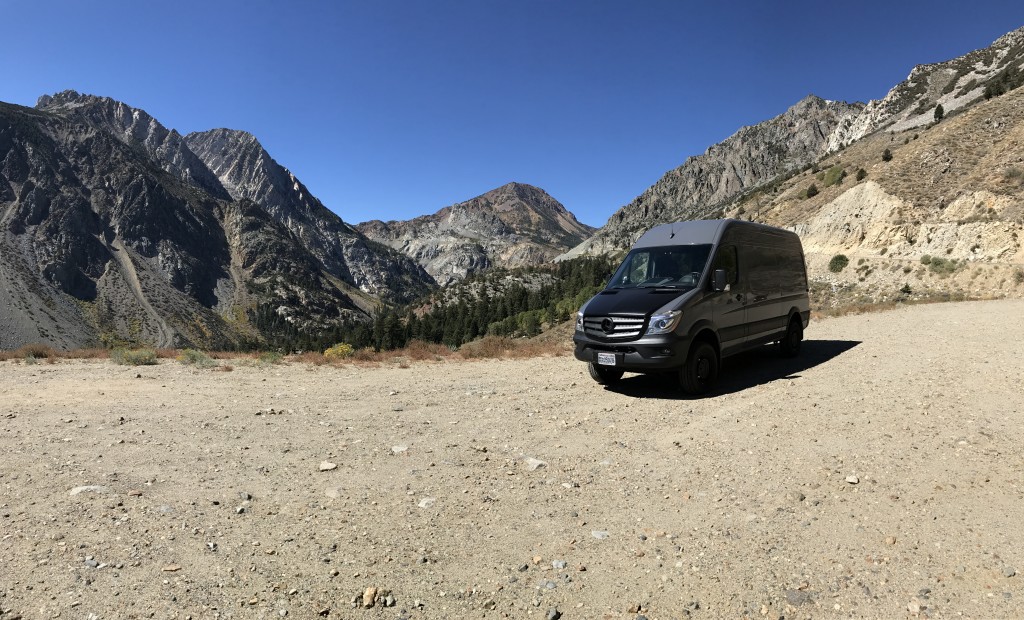 The Van at Tioga Pass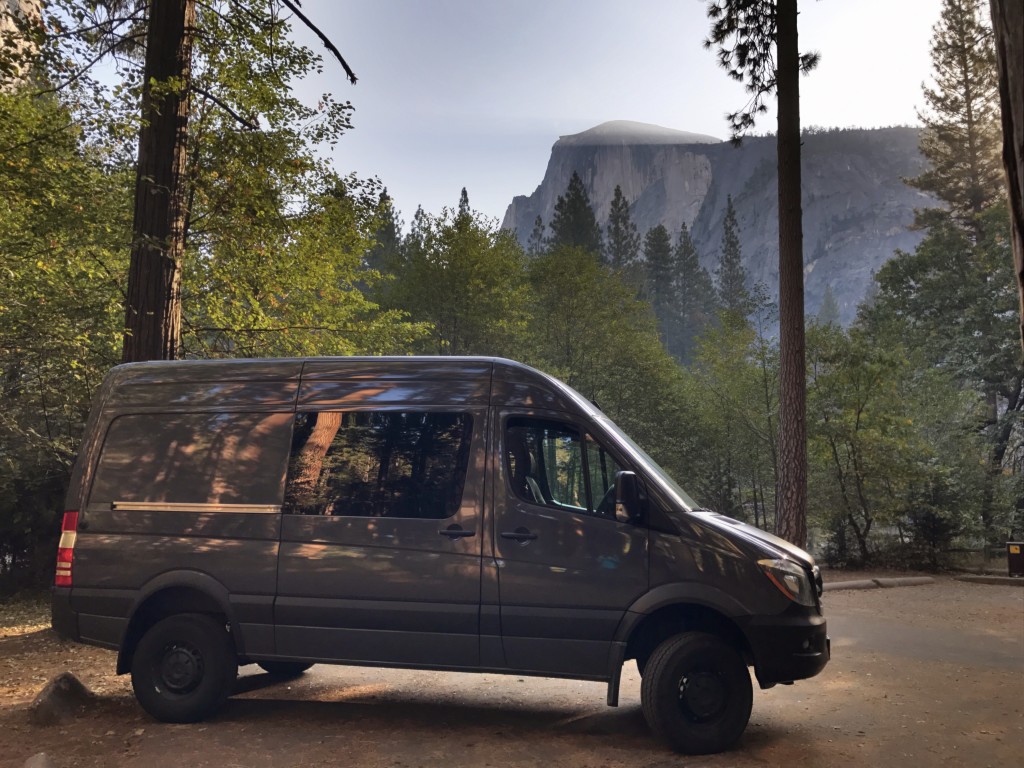 Camping in Yosemite Valley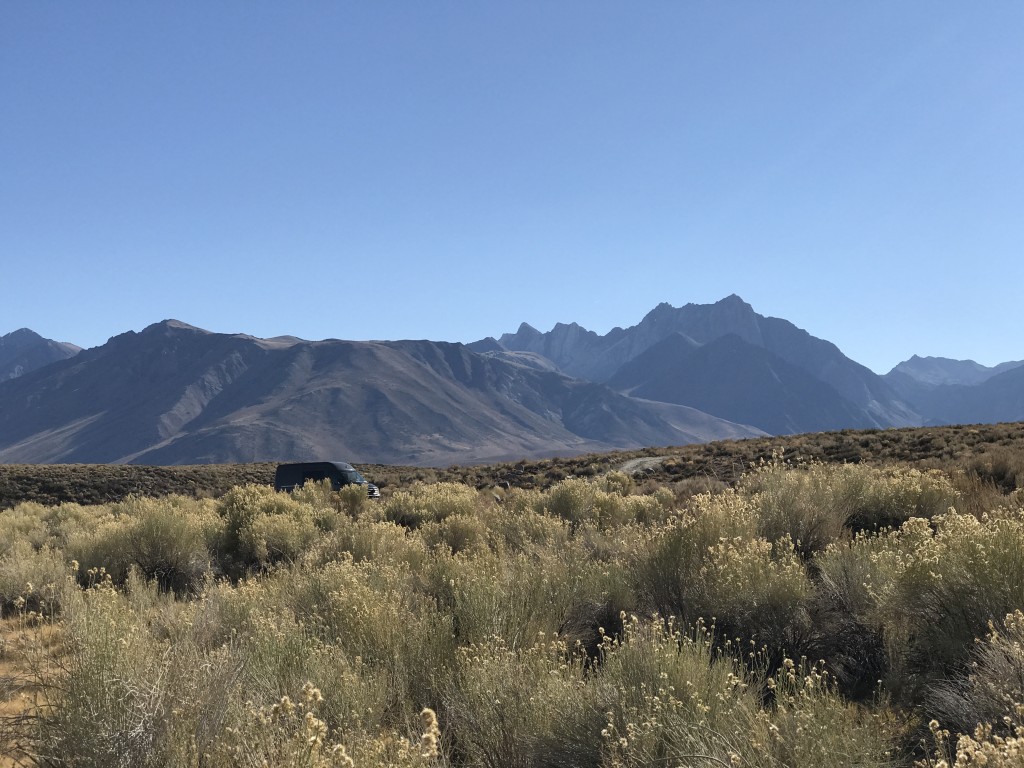 Van trying to hide
Right now the van is just a simple cargo van. I've added a platform bed in the back so we can sleep, and we've gotten simple amenities like blackout curtains for privacy and warmth. We'll be getting the van customized by Van Specialties in Oregon. If you want to see a great set of pics, you can check out Outside Van too. More on that process later as we start deciding what's going to happen.