Haute Route Day 0 – Arrival in Chamonix/Argentiere
Anne and I flew into Geneva and took the ChamExpress shuttle to Argentière where we had reserved a room at the Gite Le Belvedere. Since Anne had previously done the Tour Du Mont Blanc, she'd already walked the leg between Chamonix and Argentière so we decided that we'd skip that leg in favor of taking the day to further adjust to the time change, and generally just enjoy the sights.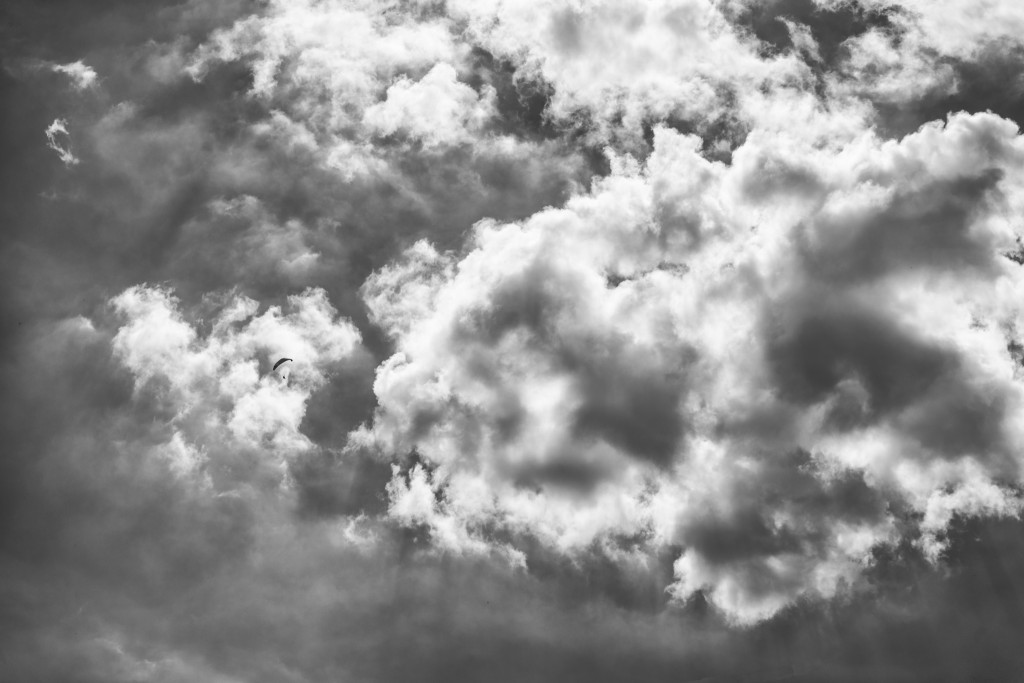 Chamonix is a beautiful area with the very impressive Mont Blanc massif rising steeply over town and dominating the skyline. Our trip overlapped with the tour Du Mont Blanc ultra-marathon, so town was bursting with people and activity.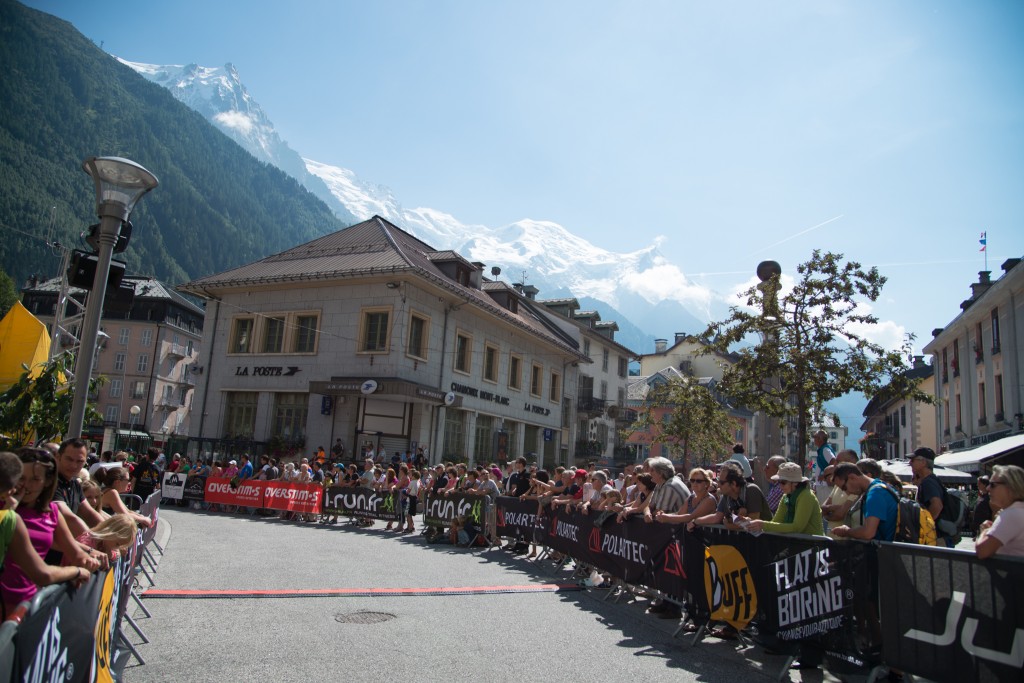 We mulled around town and took in the sights. At lunch we bumped into another couple from Washington State who were doing a short section of the TMB.  It's always a little humbling to be halfway around the world from home and bump into people from your home state or town.
To help us stay awake, we also grabbed an afternoon coffee and snack while watching some of the marathoners run the final few hundred meters of their 120km journey. For me, it was a little surreal to sit drinking coffee and eating macaroons while watching people who has just circumnavigated Mont Blanc in a day run by.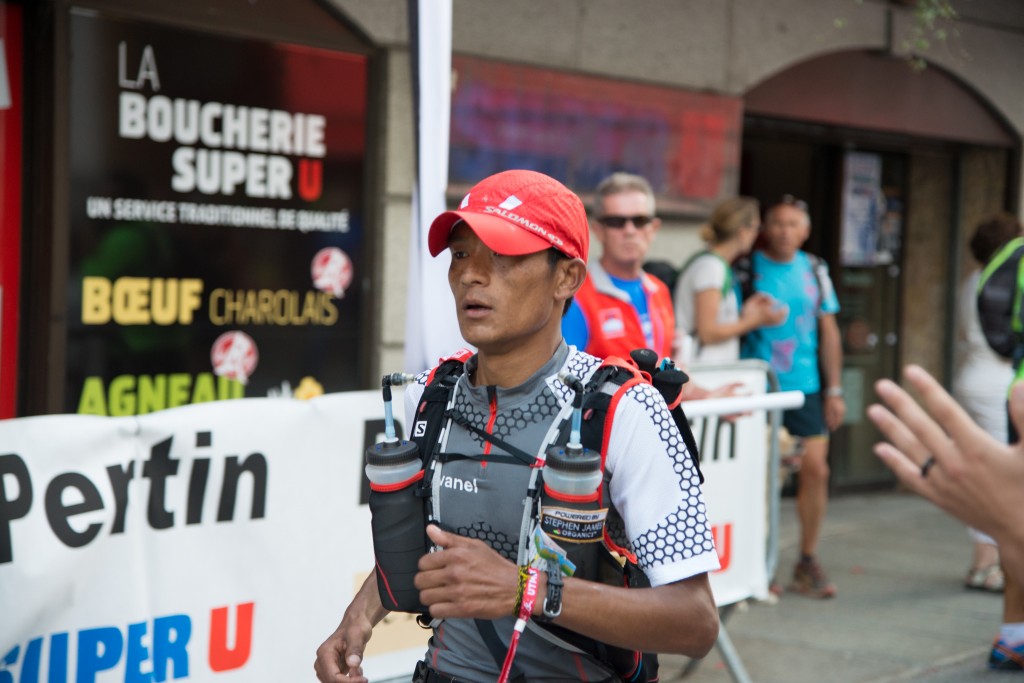 Anne and I did attempt to take a gondola trip up the Aiguille du midi but the gondola had stopped running for the day. I was a little bummed, knowing that I probably won't get an opportunity to do that trip for a long time to come. But it may have worked out for the best because prices are steep and the late afternoon clouds were starting to roll in.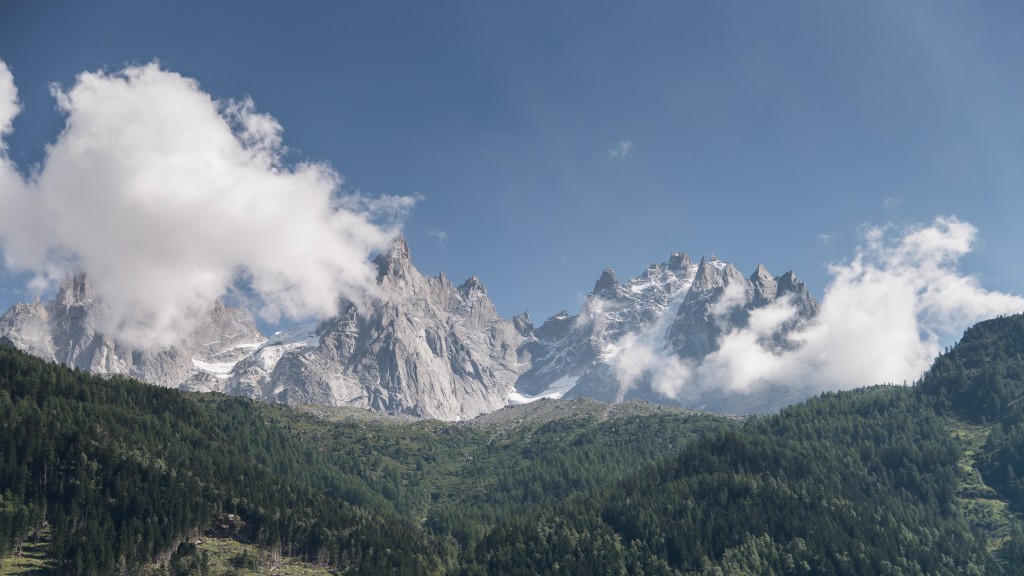 We settled for just heading back to the hotel and resting, still trying to recover from our jetlag and preparing for the start of our trek the next morning. The Gite does provide passes to local transportation, including bus passes as well as rail so it was easy for us to move back and forth between Chamonix and Argentière. Our room was relatively humble, a double bed that didn't come with bedding or towels for the shared bathroom and a sink that allowed us to fill water bottles and wash hands and faces.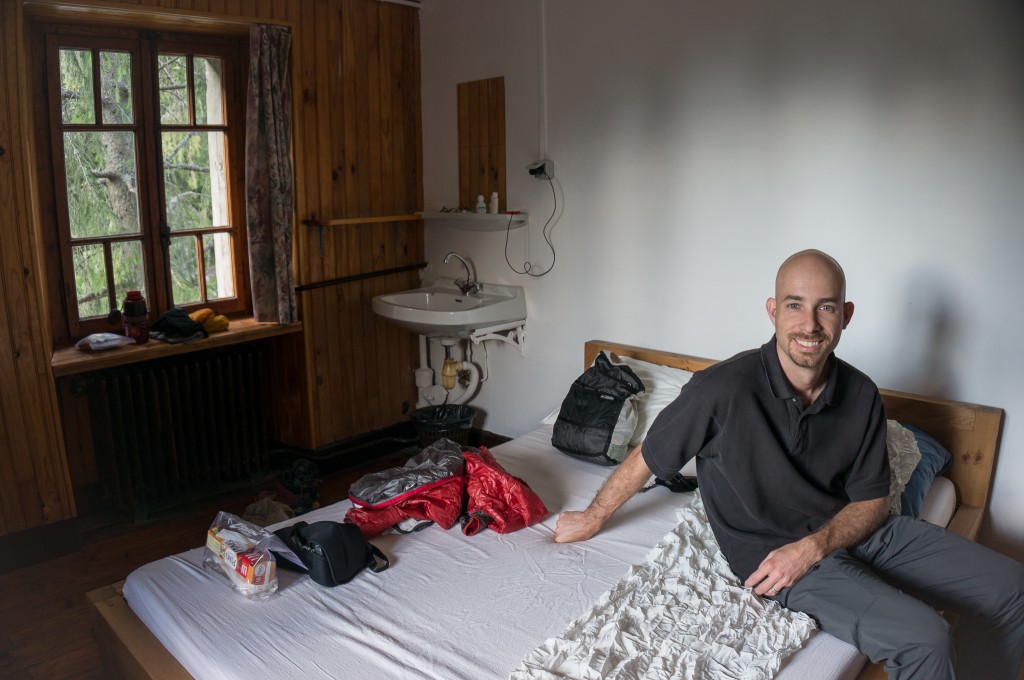 What the Gite didn't provide in comfort it made up for in hospitality as the hosts were friendly and accommodating, helping us work out the bus schedule as well as ensuring that we had plenty of food at both dinner and breakfast the next morning.