Wild Horse Wind & Solar Farm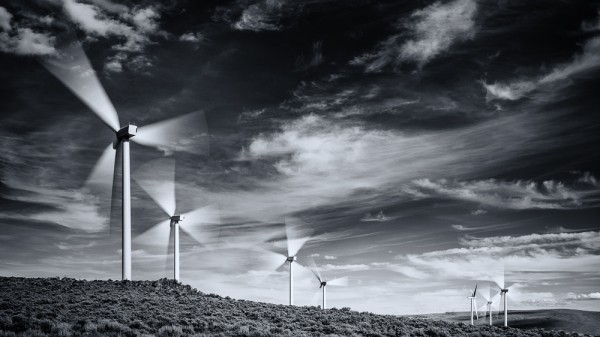 (photo by Anne Archambault)
If you've driven through Washington on I90, you have probably seen the large wind farm that sits between the Columbia River and Ellensburg. Anne and I have often driven past and wanted to take pictures of the wind turbines but we've never stopped until this weekend.
Puget Sound Energy operates the facility, and as luck would have it they encourage people to visit! The Renewable Energy Center sits atop a ridge that has incredible views along with a windy disposition. The center itself has numerous educational displays to inform visitors about how the facility works and shows live data from the power output of the turbines and solar array.
A quick check-in allows you to get temporary use permits to travel around the facility and to walk just about wherever you please. There are of course some rules, the primary one being that you can't get closer than about 100 yards to the turbines. However, the main access road crosses several lines of turbines, affording fantastic photographic opportunities right from your car.
While most locations favor a particular type of light (morning, evening), the direction of the turbines means that they could be facing in any direction at any time. Hence, locations that might make excellent morning compositions one day could change entirely when the turbines are angled differently. That said, we also found that the wide variety of terrain allowed for considerable freedom and we never felt like there weren't opportunities.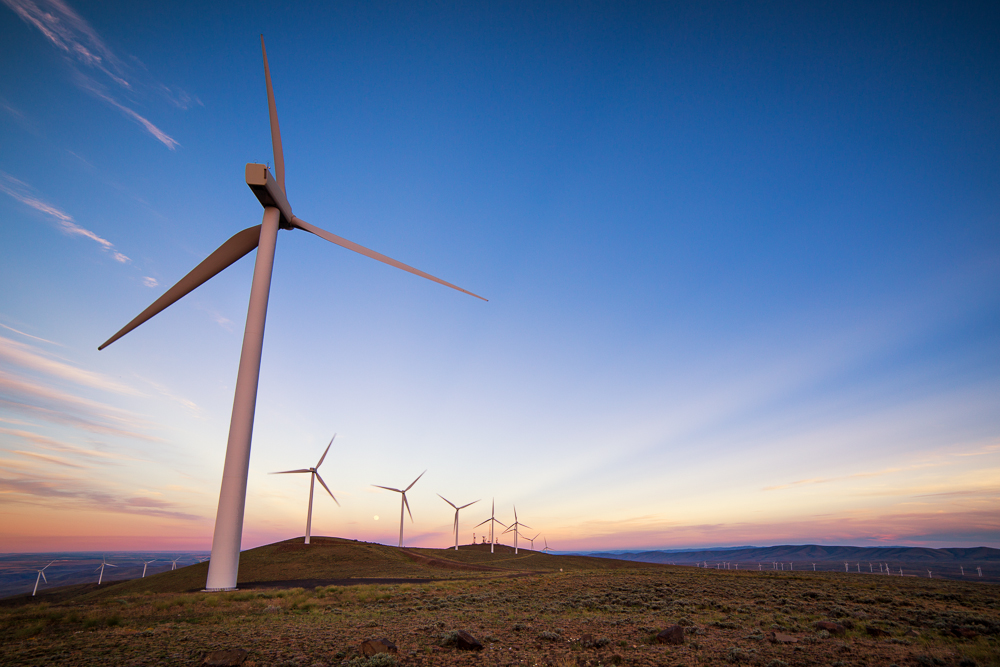 (photo by Anne Archambault)
As a happy coincidence, our trip corresponded with the "Super Moon," allowing us to watch it rise above the Columbia and the turbines of the wind farm. Combined with the "Super Moon" we were also witness to an absolutely breathtaking sunset.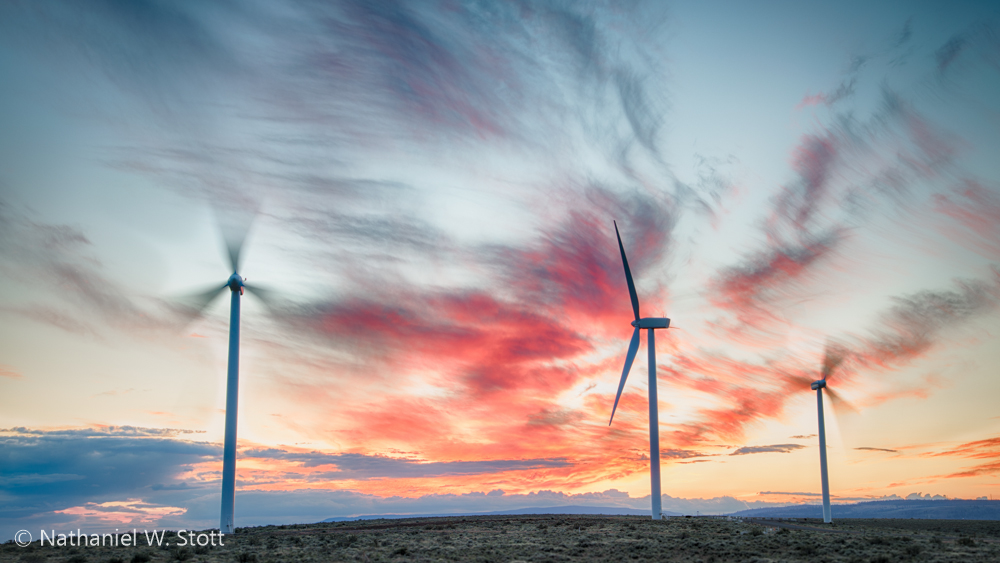 Since the facility allows visitors to stay up to two hours past dusk, we used the time to work on our night photography. The "Super Moon" provided us with enough light to experiment with different ways to photograph the turbines. In addition to headlamps and flashlights, we'd also brought along our camera flashes. We were able to use these to strobe the turbine blades and add detail. Anne was able to use this technique combined with some long exposure to capture a great image that she's posted in her blog post Windy Night: