A Journey to the Center of the Earth
Anne and I concluded our trip to Iceland with a day trip to the Snaefellsnes Peninsula. Famously, the Snaefells Volcano is where Jules Verne set his classic "A Journey to the Center of the Earth". Our adventures were somewhat less epic but I think no less fun (and probably easier on the blood pressure).
The peninsula is an easy (albeit long) day trip from Reykjavik and can be done via numerous tour agencies or through a private car rental. Anne and I opted for the car rental option and we made the trip with some friends from the photo tour. Despite the winter weather, we had no problems with the roads or the mountain passes (partially because rental cars in Iceland are equipped with studded tires during the winter).
We set out with several specific targets in mind:
Kirkjufell
 Búðirkirkja
Arnastapi
Lóndrangar Lighthouse
Since we wanted to save Kirkjufell for sunset (and hopefully auroras), we started at Búðirkirkja and worked our way around towards the tip of the peninsula before backtracking and heading over route 54 to Grundarfjörður.
Búðirkirkja
Búðirkirkja is a small church that is notable because of its stark black color. It's a simple structure that juxtaposes well against snow draped Snaefellsjokul.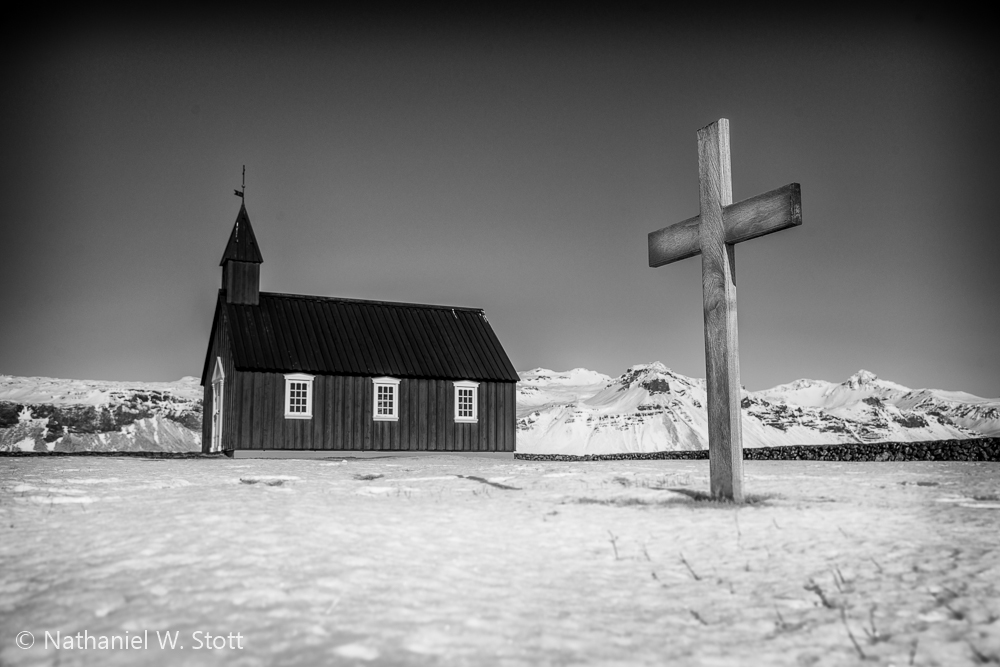 On arrival, we were greeted by a small bus of Japanese tourists. Normally, running into any bus of tourists would not be a cherished event but in this case one of the tour participants had hand crafted a string of kites and was flying them over the church. They invited us to take turns flying the kites.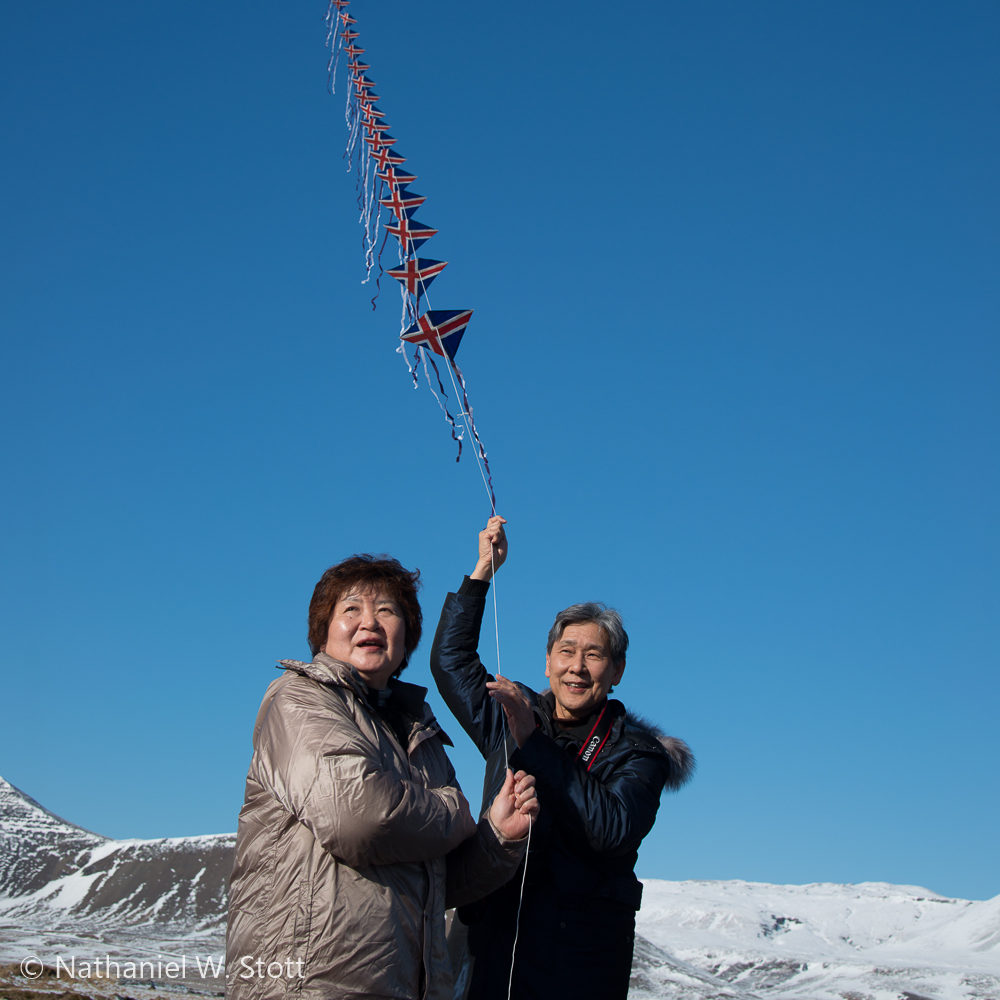 Pictures were taken all around of people flying the string of small kites, each kite with the colors and insignia of the Icelandic flag. It was a unique moment and an absolutely unique event.
Arnastapi
Arnastapi is a small fishing village that has a wonderfully secluded little harbor and a nice walking path around a series of coves. The coves serve as a rookery for nests that line the cliffs with an abundant array of bird life. We sat for a long time watching the mesmerizing aerial dance as fulmars flew about the coves against a backdrop of wonderfully clear blue north Atlantic water.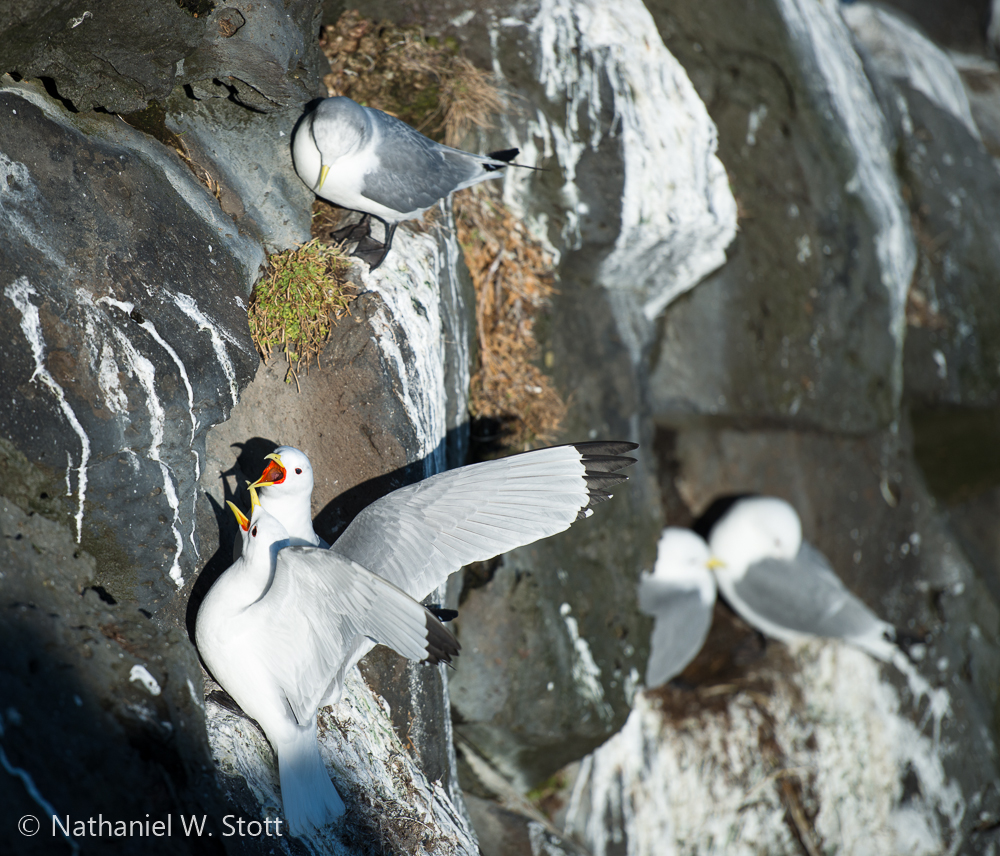 Lóndrangar
Lóndrangar is home to a pair of ancient volcanic basalt plugs that sit just on the coast. There are a couple access points but the "best" drives down to a lighthouse that overlooks an old fishing port. In addition to the sea stacks, the site has several small buildings that are photographically interesting along with beaches and various ocean debris that make for interesting foreground elements.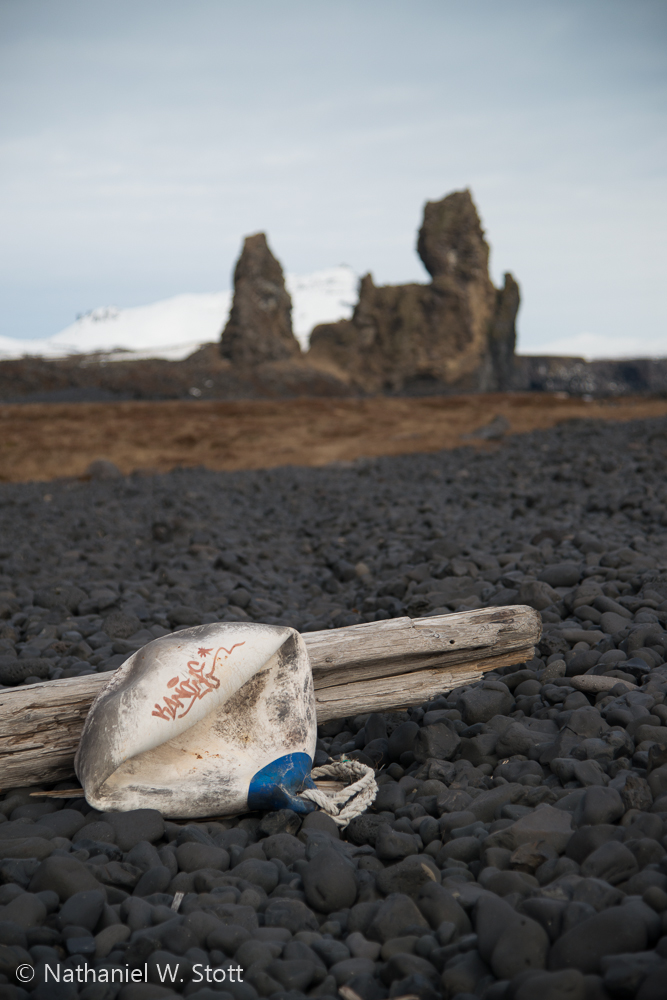 Churches
While not explicitly on our sight list, we also took the opportunity to photograph several additional churches along our route. The simple lines and iconic landscape make these churches hard to pass by without stopping.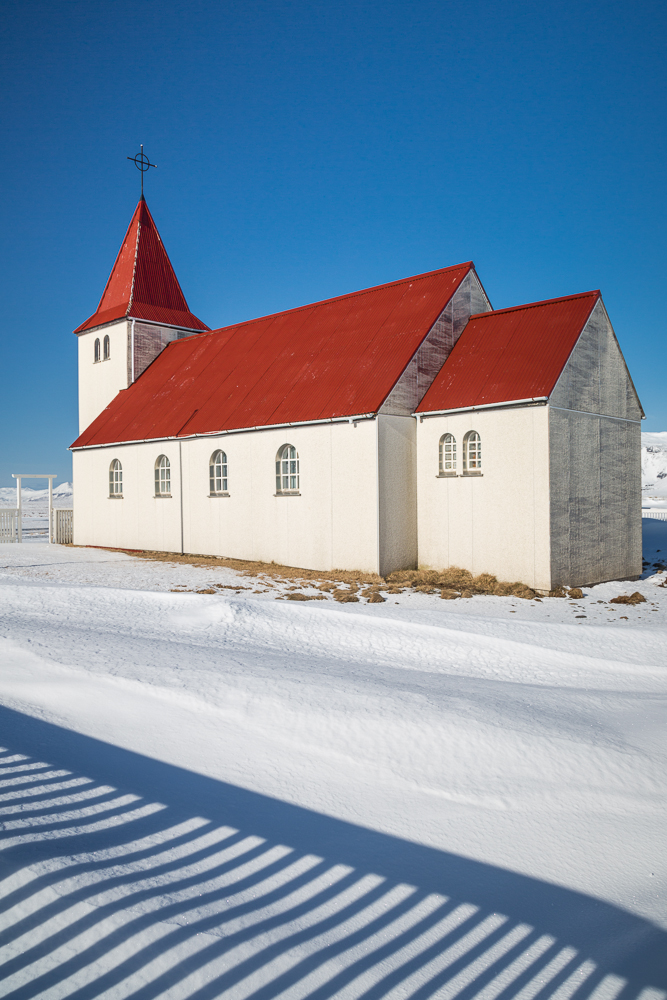 (photo by Anne Archambault)
Kirkjufell
We concluded our tour of the peninsula with a stop at the iconic Kirkjufell Mountain and waterfalls. This vista has rapidly grown in popularity and is now common on photo sites like Flickr. Regardless, we hoped that we'd be able to harness sunset or an aurora and come away with some interesting images.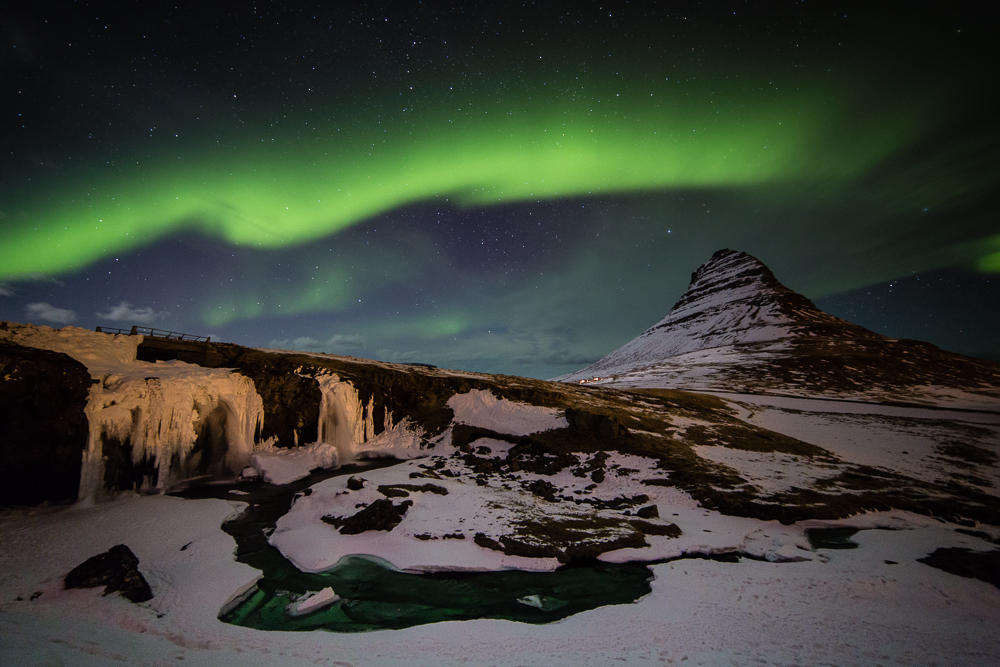 (photo by Anne Archambault)
While we weren't rewarded with a magical sunset, we did manage to catch the aurora as overcast skies parted about an hour after sunset.
Summary
The Snaefellsnes Peninsula was a perfect ending to a great vacation in Iceland. It also allowed us to utilize a lot of what we'd learned during our week along the south coast and apply it to our photography. We were able to spend time with new found friends and see the aurora for one last time over an iconic Icelandic mountain. My only regret for the trip? We didn't spend more time.