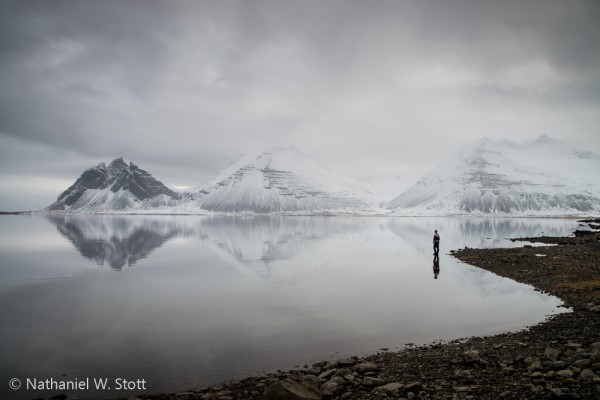 It's hard to go anywhere in Iceland without feeling the power of water. Water shapes the landscape through rivers and waterfalls. It scours mountains through massive glaciers. Water is an epic force and it's truly everywhere to behold in Iceland.
Waterfalls
It's literally impossible to drive and not see waterfalls rushing over cliffs near the road. On our trip to Iceland we visited some of the most well know waterfalls along the south coast: Selfoss, Gulfoss, Oxararfoss, Seljalandsfoss, and Svartifoss.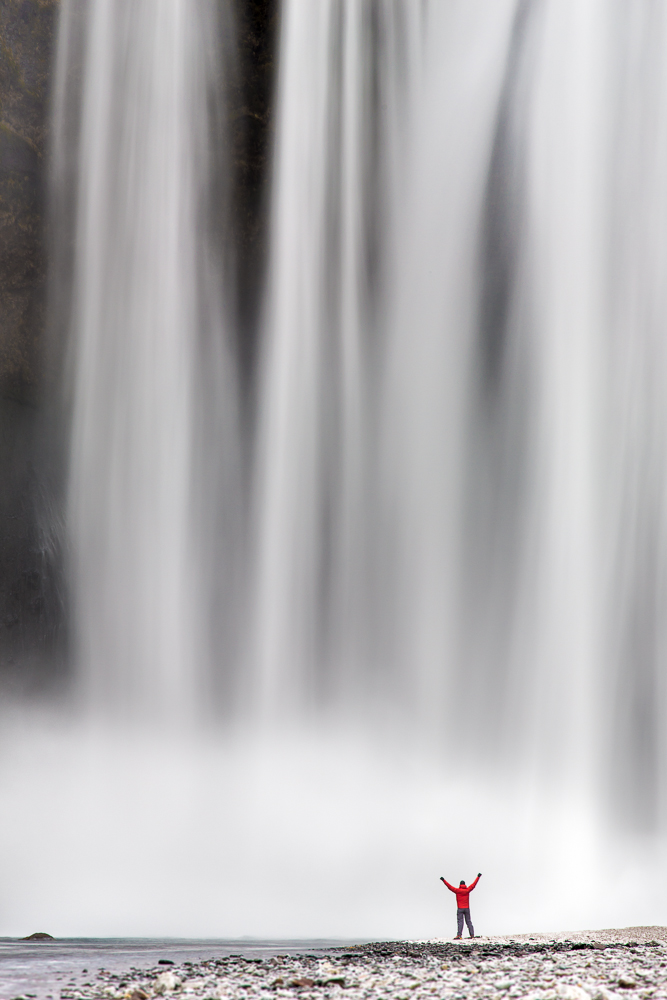 (photo by Anne Archambault)
Of those mentioned, Gulfoss and Selfoss are perhaps the most well-known but may be the most difficult to photograph well. Both tend to lose the sense of scale without an appropriately positioned person for scale. Of course if you do head there, be sure to take colorful rain gear which will not only provide needed protection from the spray but color for other photographers!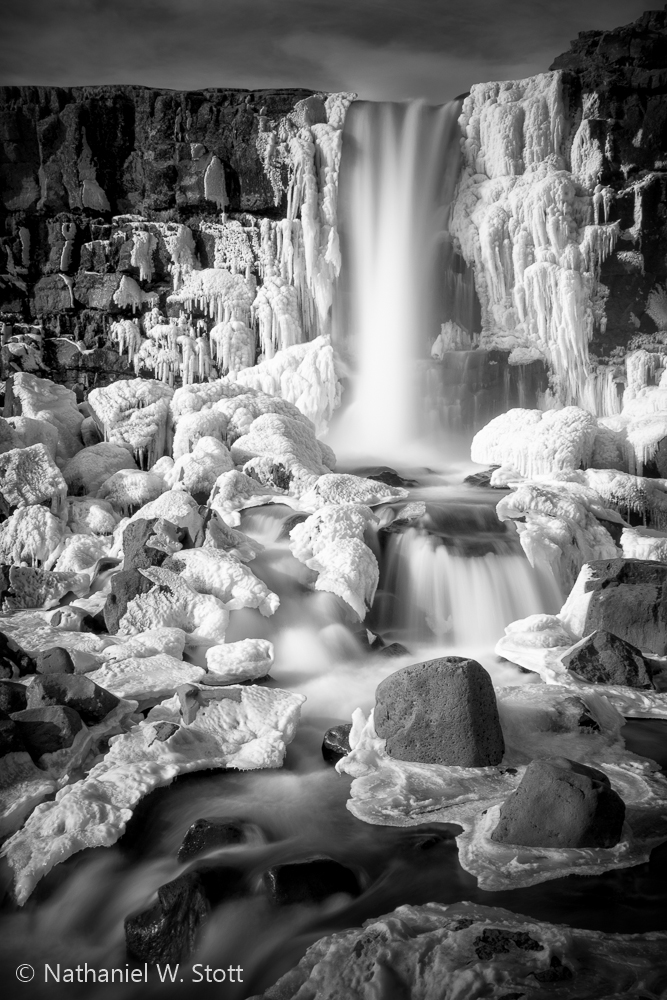 Of the waterfalls we visited, I think I most appreciated the time we spent photographing Oxararfoss in Þingvellir National Park. Combined with ice it provided myriad compositions for hours of enjoyment.
Similarly, the short hike to Svartifoss paid off with striking basalt columns and a generally wonderful scene. I found capturing the essence of the place to be difficult, but it was a magical place to be and I'm truly sorry I missed it on my first visit to Iceland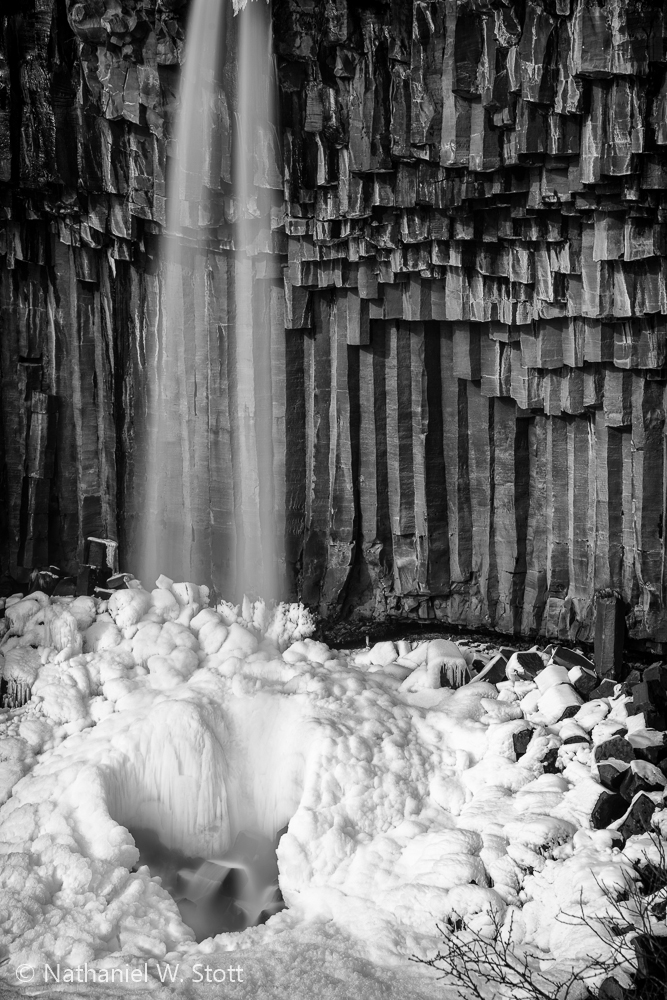 Icebergs
Of course no trip to Iceland is complete without a trip to the iceberg lagoons around Jökulsárlón. The lagoon is stunning and provides a double whammy, icebergs in the lake on the lagoon side and icebergs on the beach on the ocean side.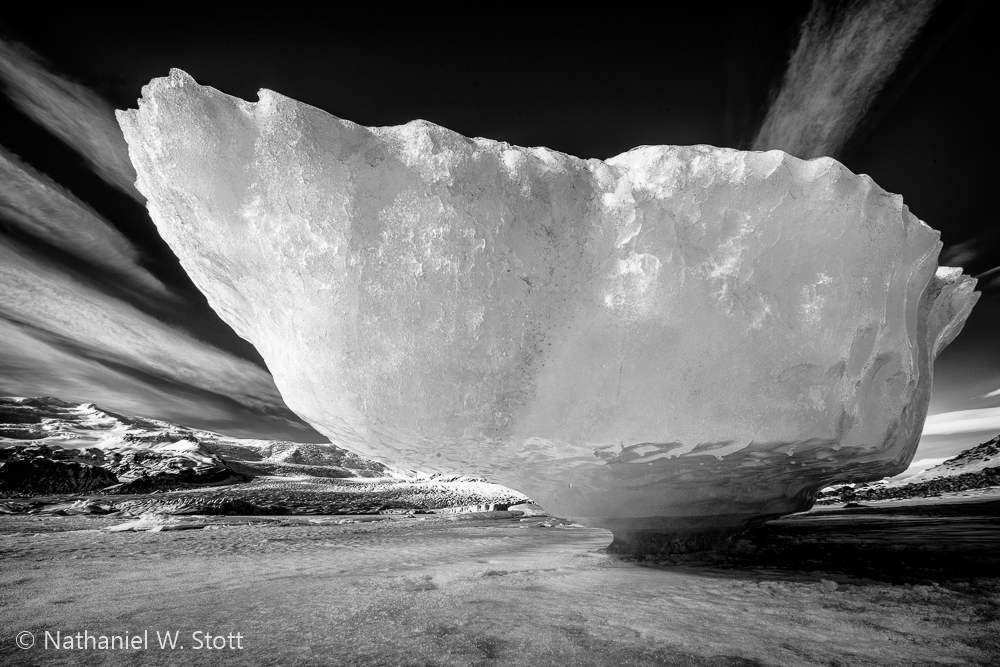 While we certainly spent time photographing the icebergs in the lagoon, it would be a mistake to ignore the beach. I found the beach to have wonderful compositions at both morning and evening and was a highlight of the trip.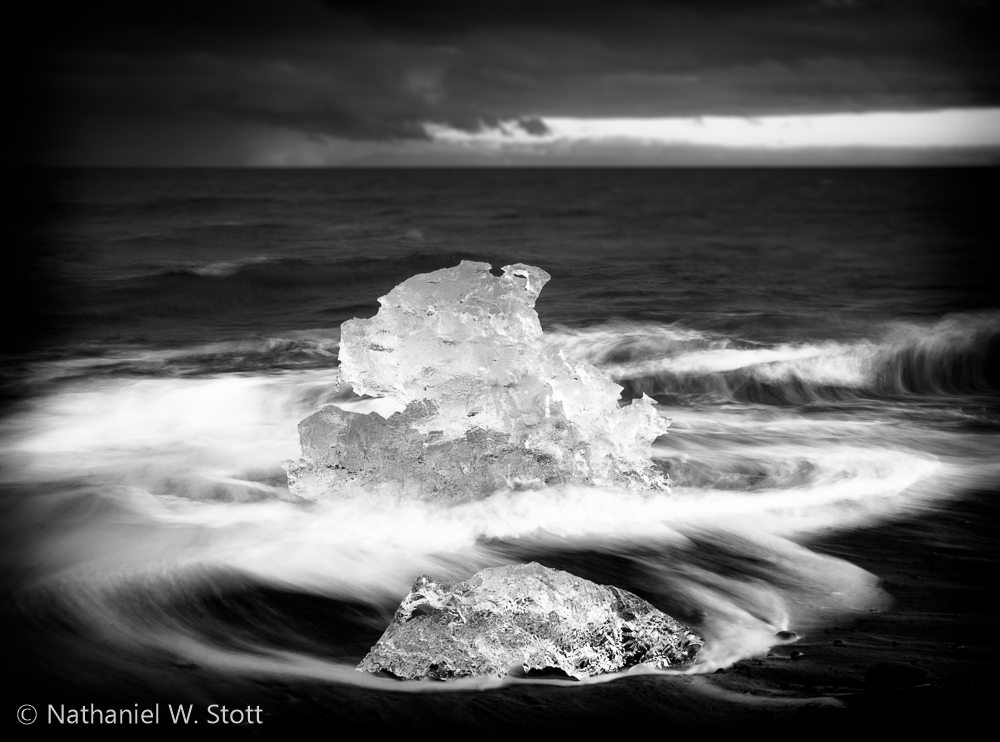 The Ocean
The ocean provides a ton of opportunities to play with wonderful shorelines and offshore sea stacks. Around Vik there are several sea stacks that provide dramatic scenes against black beaches. I found the promontory at Dyrhólaey to be my favorite location in the area. It afforded some outstanding views of sea stacks, the coast line, and the lighthouse.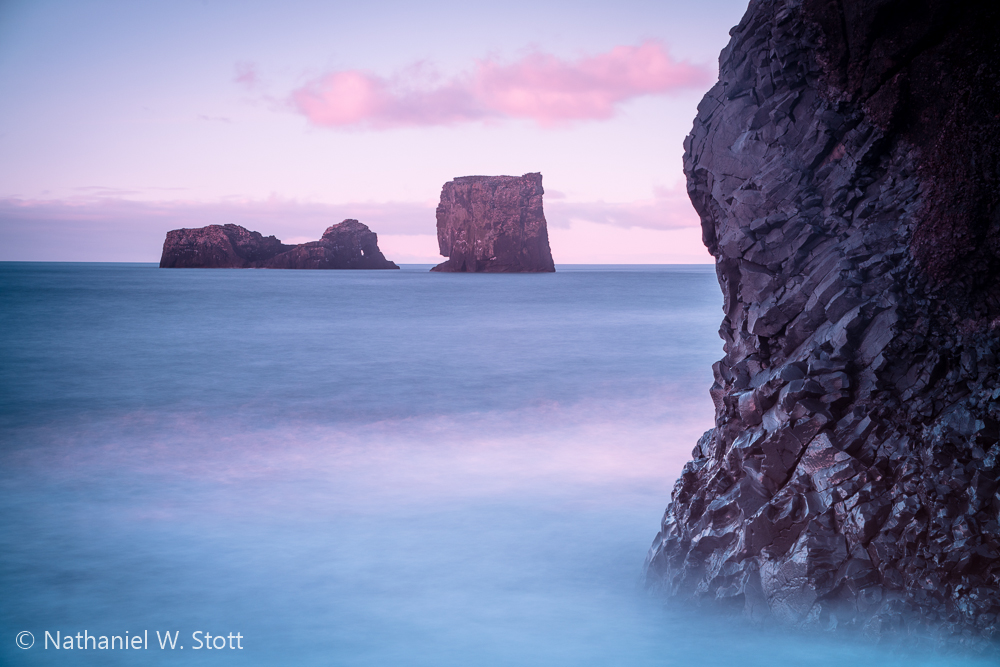 Of course, these are only a handful of the wonderful "water based" locations along the south coast. These are indeed highlights, which was evidenced by the sheer number of tourists and photographers that we saw at these locations. If you're going to visit, I'd recommend planning time to check them out in either early morning or late evening light. It will help you avoid the day tours from Reykjavik and also allow you to capture the incredible beauty these places have to offer.