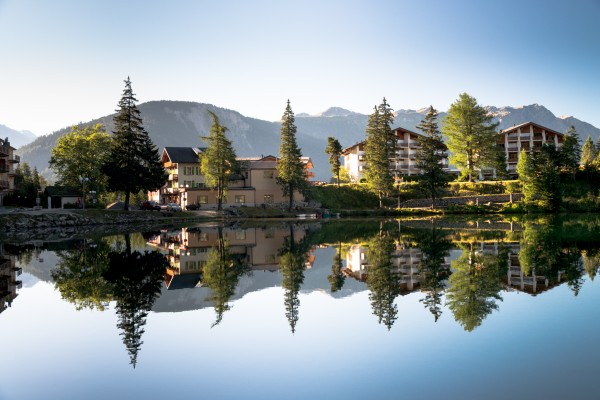 The day from Champex Lac to Le Châble is probably the easiest day of the route with mostly elevation loss as you descend to the valley. The only elevation gain comes at the end of the day as you make your way gently up to Le Châble. That said, it's still a sufficiently long and tiring day and hikers shouldn't mentally underestimate the walk.
Our entire crew had made previous arrangements to meet up with Rich in the morning at the far end of the lake so we all set out together, grabbed cash from the ATM machine, and set off to meet Rich who was patiently waiting in the crisp morning air.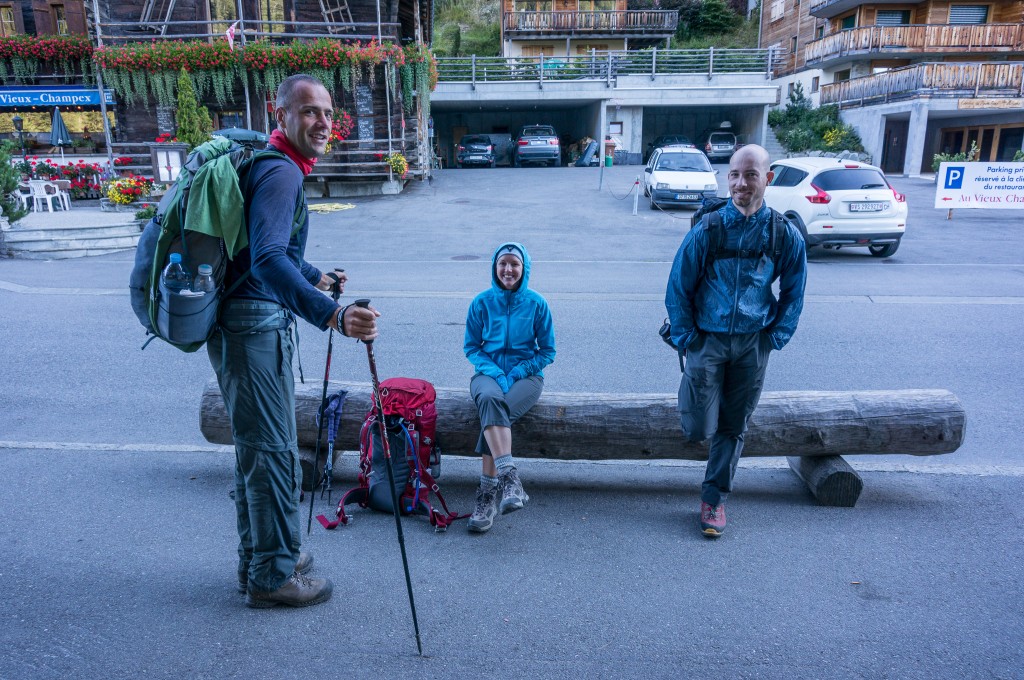 We were surprised as we walked past the lake how the valley opened up to reveal a much better view than we had expected and showed just how high above the valley floor we actually were. We took in the awesome views and the warmth of the sun as we dropped down a grass covered two-track path leading towards Sembrancher at a healthy grade. This path opens at various places, providing nice views over bucolic farmland.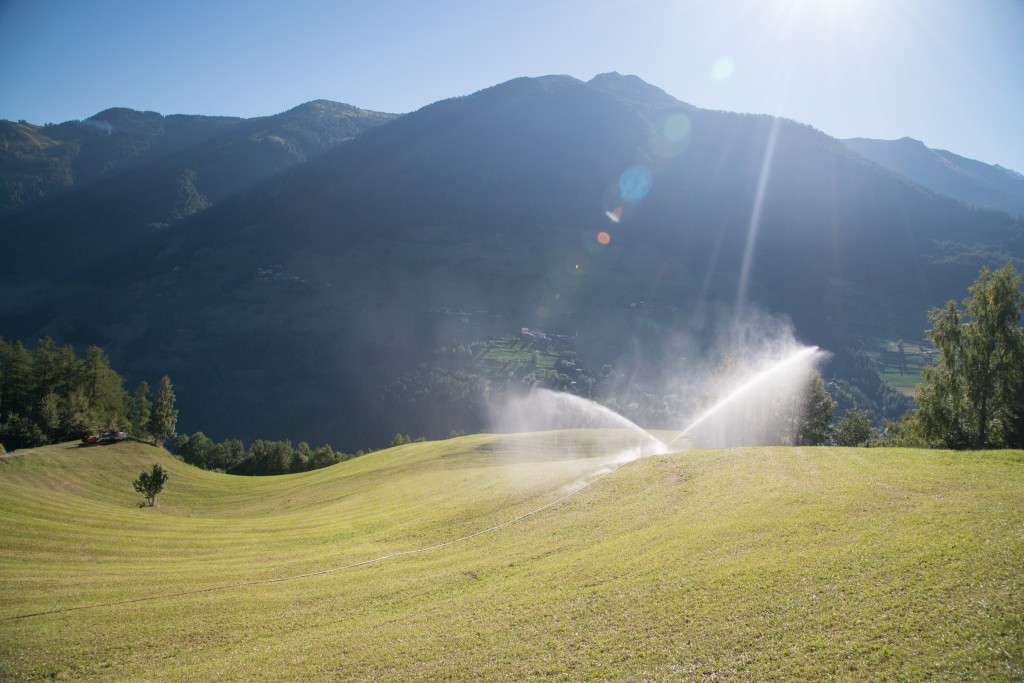 Along the way we ran into various pastures where cows rested and ate grass. Unlike their North American counterparts, these cows didn't seem shy in the least. In fact, they were more than happy to walk up and engage with people. They even loved being petted!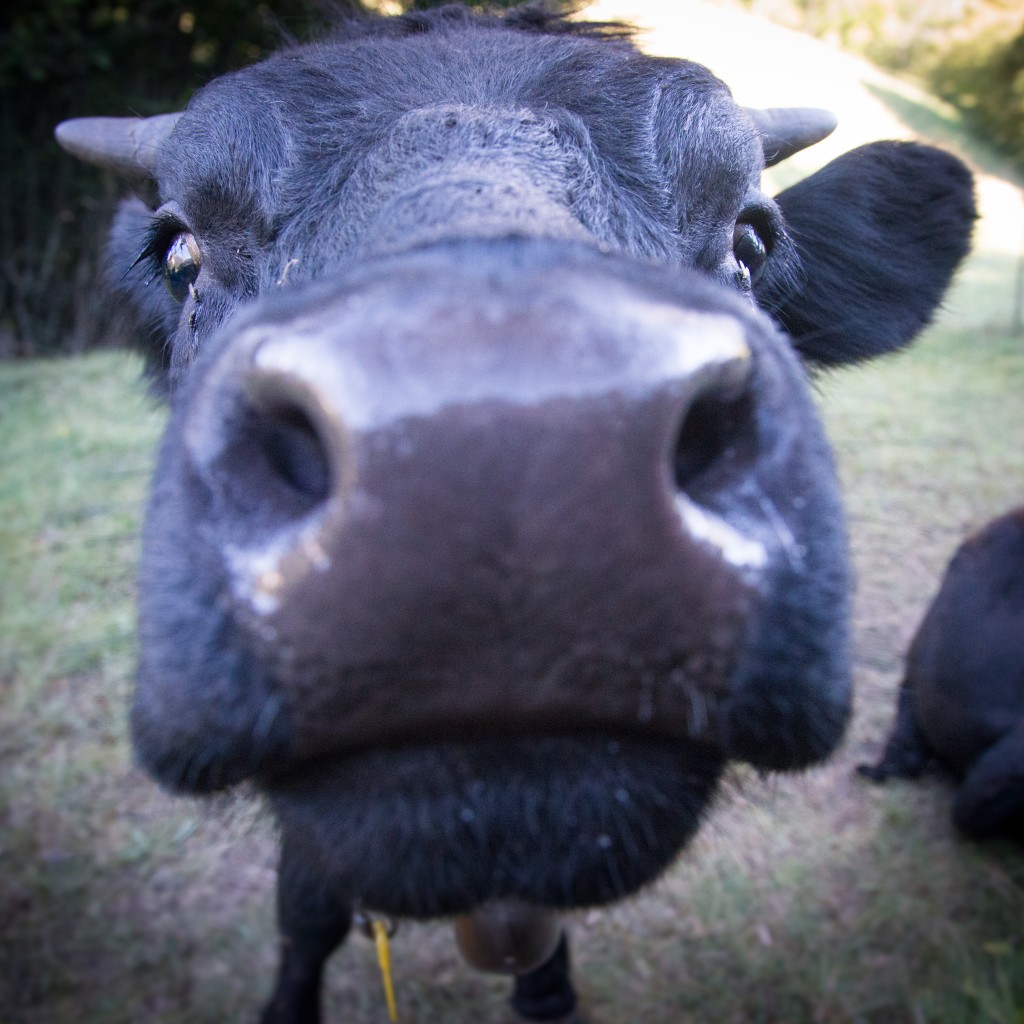 We'd expected to eat in Sembrancher but our short foray into town didn't turn up much in the way of small cafes, eateries, or ATM machines so we continued our walk out of town and towards Le Châble with only a small snack. From Sembrancher the trail to Le Châble leads out of town into farmland before veering right and climbing rather steeply up the side of the valley. This path then drops back down to the river and follows it closely on a shaded road before coming to a major street where you can make out the chapel spire in the center of Le Châble.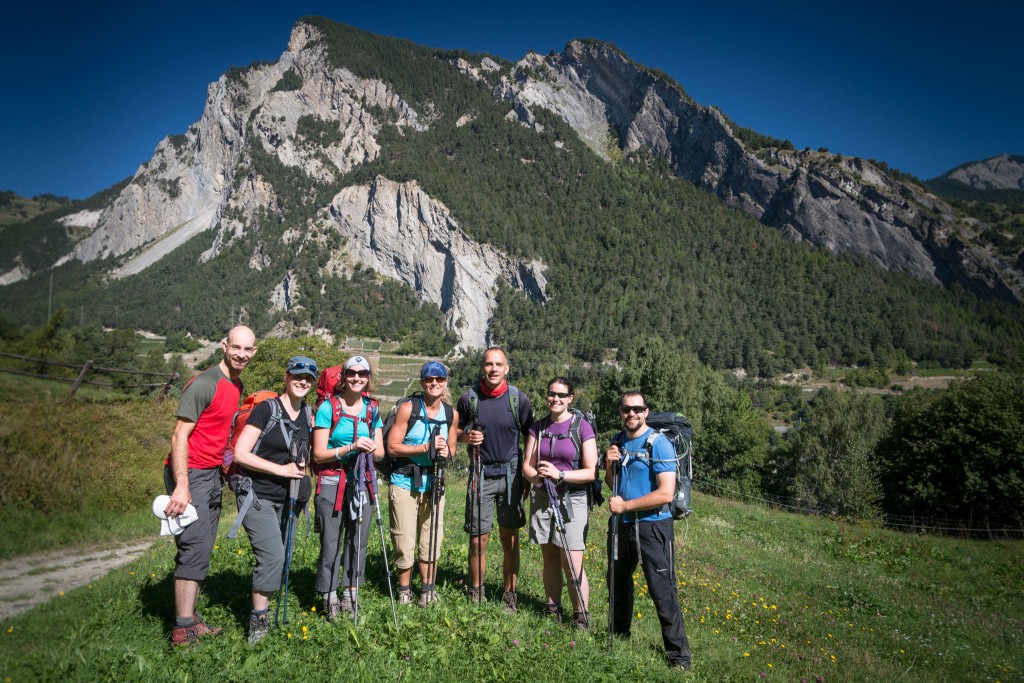 We'd called ahead the night before for accommodations, but our hotel had apparently over-booked so we were redirected to the Hotel Les Jietroz. We weren't initially happy with the move, but our room turned out to be spacious, comfortable, quiet, and even had a four post bed!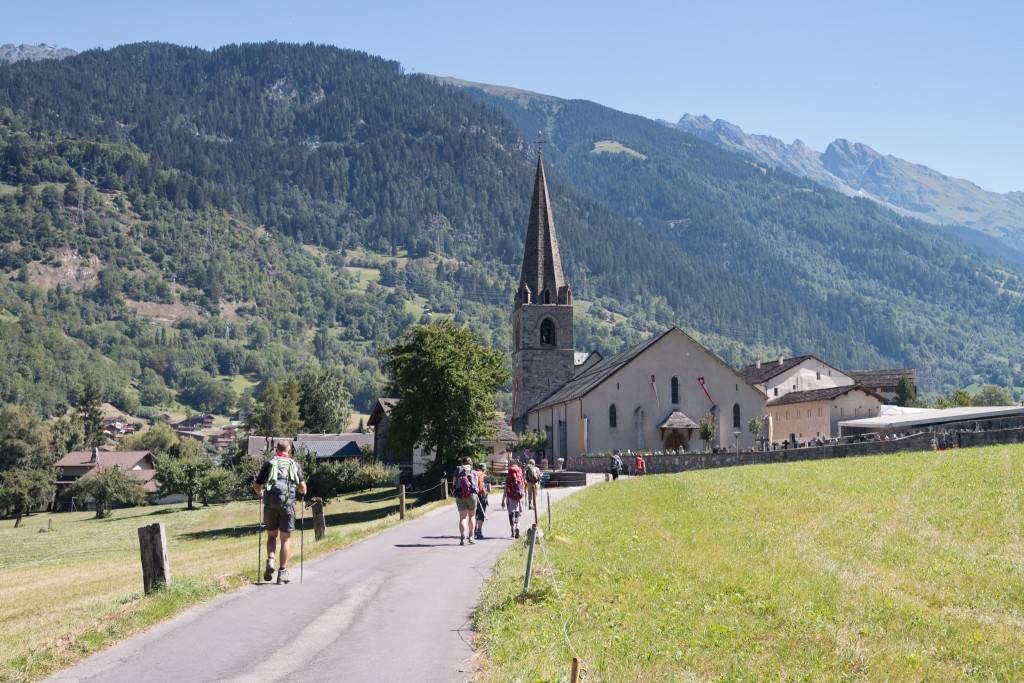 Having made good time that morning, we had the better part of the afternoon to wander around town, take pictures, and catch up on washing clothing before meeting our friends for dinner.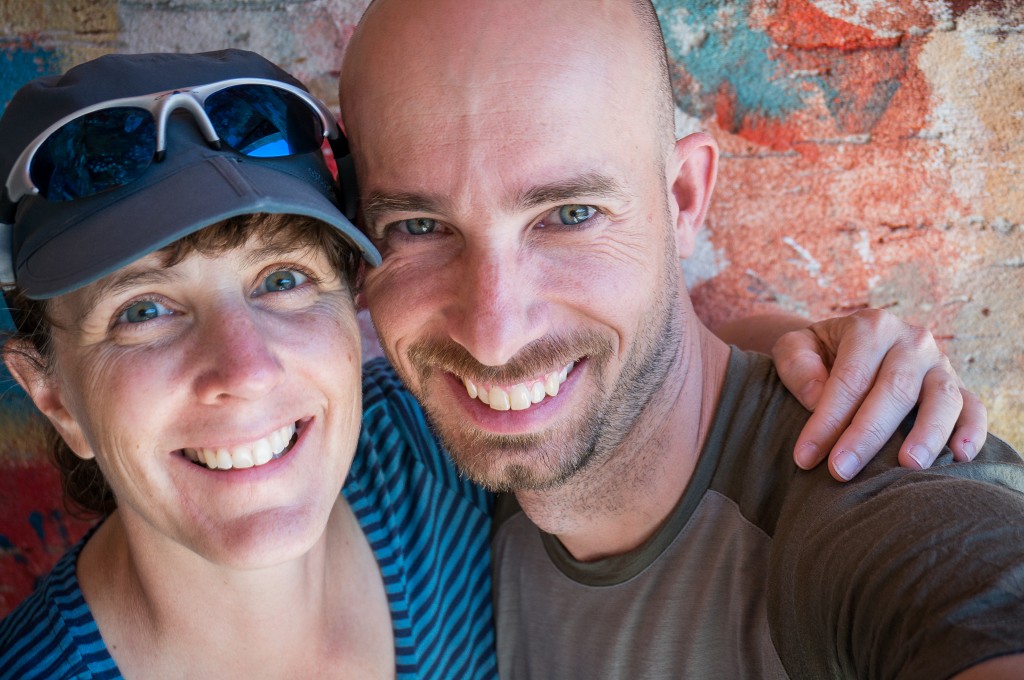 Dinner itself was a boisterous affair. We talked loudly over beers and Anne even managed to convince several of our travelling companions to try beef tartare! All in all, we had a blast.
Note: The ATM in Le Châble is the last ATM we were able to access until we got to Zinal. If you're planning on paying cash at the huts or hotels, please plan accordingly. We also took the opportunity to stock up on provisions since the next two days would be at huts, we purchased three days' worth of lunch supplies.
Total distance:
10.6 mi
Max elevation:
4892 ft
Min elevation:
2343 ft